Molybdenum Stainless Steel (AT Series)
Molybdenum Stainless Steel (AT Series)
Masamoto Sohonten's Western Style AT line sports a blade steel composed of Molybdenum. Molybdenum is a stainless steel known for its improved toughness and steel strength as well as its increased wear-resistance. Molybdenum knives are less prone to chipping than are other stainless-steel blade steels and take substantially longer to wear. This blade steel is great for the "chef knife" knife style – an all-purpose kitchen knife. Because this blade steel is so tough and durable it makes for a great kitchen companion for those with a fierce cooking style, and for those who primarily rely on one knife during their prepping session(s) or work day. The knives in this series come equipped with a waterproof and resin-strengthened black pakkawood handle, and a molybdenum-steel bolster.
Recommendation:
The Western Style AT series is great for individuals who need to primarily rely on one knife for an extended period of time, and use it to do rough work. Molybdenum's toughnessness and wear resistance make it an ideal blade steel for this purpose. We recommend this blade series for individuals who need a reliable knife for the reasons stated above. These knives can be sharpened with a sharpening steel (although we recommend the use of whetstones) and are very low maintenance knives.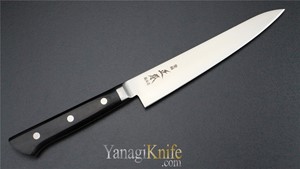 Recommended for a Beginner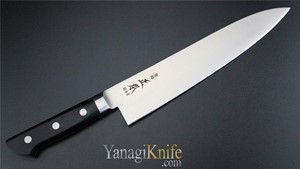 Recommended for a Beginner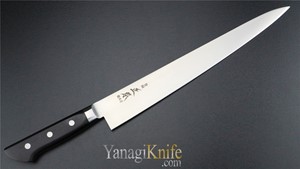 Recommended for a Beginner
Shopping Cart
You have no items in your shopping cart.